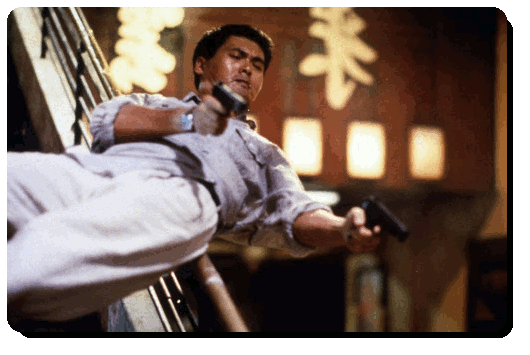 Heroic

Blood

shed
Dear Community,
I'm currently discovering the cinema of Hong Kong through home media and one particular
genre
took my attention like a shot into the leg (genre metaphor: check
): the Heroic Bloodshed. I'm 100% sure that everyone of you knows much more about these kind of movies than I do but let me quote wikipedia just for having a nice introduction to the thread:
Heroic bloodshed is a genre of Hong Kong action cinema revolving around stylized action sequences and dramatic themes such as brotherhood, duty, honour, redemption and violence.
My plan for this thread is to comprehend a list of worthwhile movies, first of all to broaden my horizon and second to let this be somewhat of an introduction (or ultimate guide) for every visitor/user who might discover something that he never heard of.
So I'm asking for your help as I have only seen a few of these movies: which movies do you recommend? Why do you recommend that particular movie and can you suggest a specific DVD/BluRay/whatever release?
I'll edit this post every once in a while, I hope you all participate in this little project.
Thanks in advance and oh yeah: first post!