The Last Hero (Japan, 1982) [DVD] - 1.5/5
Film producer / narcotics criminal / Haruki Kadokawa's directorial debut is a motorbike racing movie with an overdose of 1980's aesthetics. The film follows its yuppie hero swimming naked in private pool, lifting weights, walking around his house bare-assed while drinking wine, and trying to decide which tuxedo to wear tonight – all in one montage scene with Rosemary Butler's Ridin' High playing on the soundtrack. The film even features an American businesswoman the protagonist can speak broken English with. The racing scenes are wonderfully shot, but the film as a whole is an overlong drivel with uninvolving characters and all the worst 80's trends.
Score (Japan, 1995) [DVD] – 4/5
V-cinema gone big screen in a B-cinema classic. Atsushi Muroga's action film shamelessly rips off Reservoir Dogs, throws in John Woo action, and mixes with nonsensical "cool" dialogue. The film lacks a single idea of its own, but it's incredibly energetic and action packed with non-stop gunplay, explosions and car chases. The cast is a collection of V-cinema tough guys playing Tim Roth look-a-like, Anthony Wong –look-a-like, and a couple of Michael Madsens + and local Filipino stuntmen performing insane stunts. The film is set in Nevada, but the police are driving cars that have Manila's logos on them!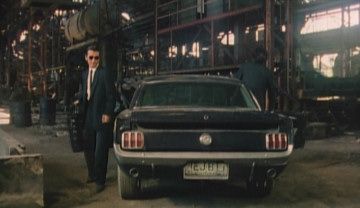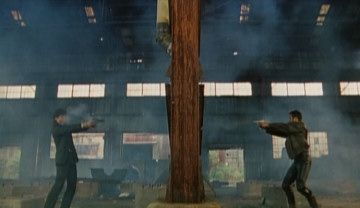 See the (German) trailer:
http://www.youtube.com/watch?v=P9nsdM8ONNw
Topic:
viewtopic.php?f=1&t=6584