Film
Sion Sono's gritty New York film was shot in 2002 but only released several years later. Just another sad example of how difficult it can be for an indie filmmaker to get a good film into distribution. The storyline follows Shin (Joe Odagiri), a Japanese college drop out who buys a fight ticket to NYC in the early 90's. Wanting to escape his boring life in the sleepy Japan, Shin discovers a very different kind of world in NYC. After being robbed withing hours of arriving, he hooks up with two small time punks (Jai West and Motoki Fukami) who deal drugs on the streets... A Japanese director depicting early 90's New York street culture may not sound like a promising idea, but Sono knows what he's doing. Instead of classy tourist attractions he went through some trouble to find the dirtiest streets in the city. Add literally grainy visuals and energetic guerilla style shooting, and you've got a thoroughly enjoyable gang film only weakened by a couple of dull (communication problems related) scenes. The actors also deserve a special mention. While Odagiri is good, it's Jai West's on-fire acting that steals the show. Constantly mixing Japanese and English dialogue (motherfucker being the most commonly used adjective, noun and particle) it's a gangsta performance by the genre film book. Some of the supporting actors and extras were actually the real deal; for example the Chinatown scenes were shot "in collaboration" with the Chinese triads.
DVD
Hazard was released on dvd in North America by Canadian distributor Evokative films in July 2009. The disc features an anamorphic (progressive) transfer, Japanese-English 2.0 audio, and removable English and French subtitles. Edge enhancement is visible, but it doesn't stand out too badly. The English subtitles translate the Japanese dialogue only (have no fears, almost all of the non-Japanese dialogue is spoken by either native speakers or Jai West who is perfectly fluent in English). The French subtitles translate both the English and the Japanese dialogue. Extras consist of director interview (19 min, burnt in English subtitles) and making of (35 min, no subtitles, mainly just behind the scenes footage). Also included is a bilingual booklet with Sono interview and liner notes by Chris MaGee. The dvd is available for purchase from Evokative's
web store
. Geneon has released the film on dvd in Japan, but this release apparently comes with burnt in Japanese subtitles for the English dialogue.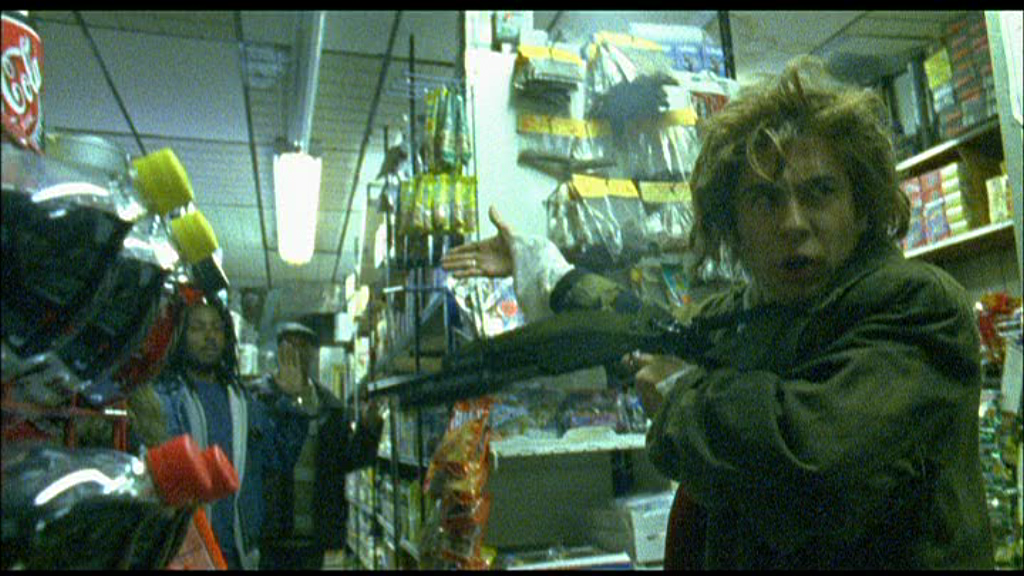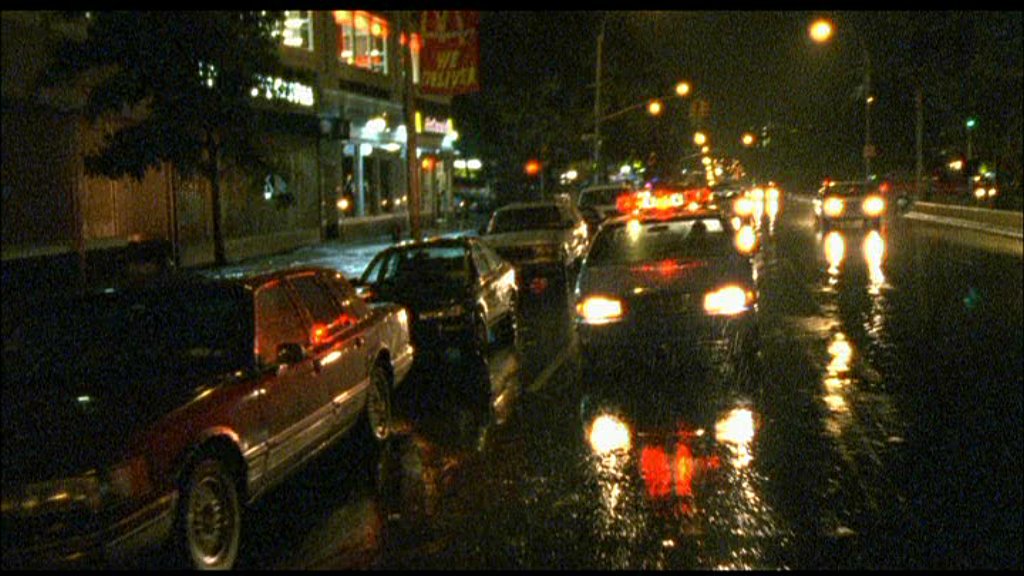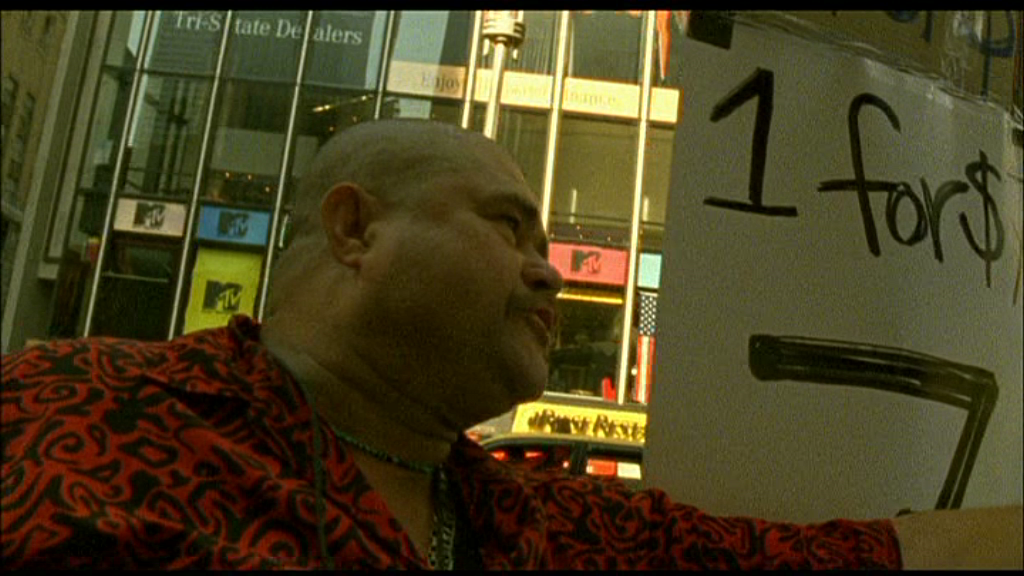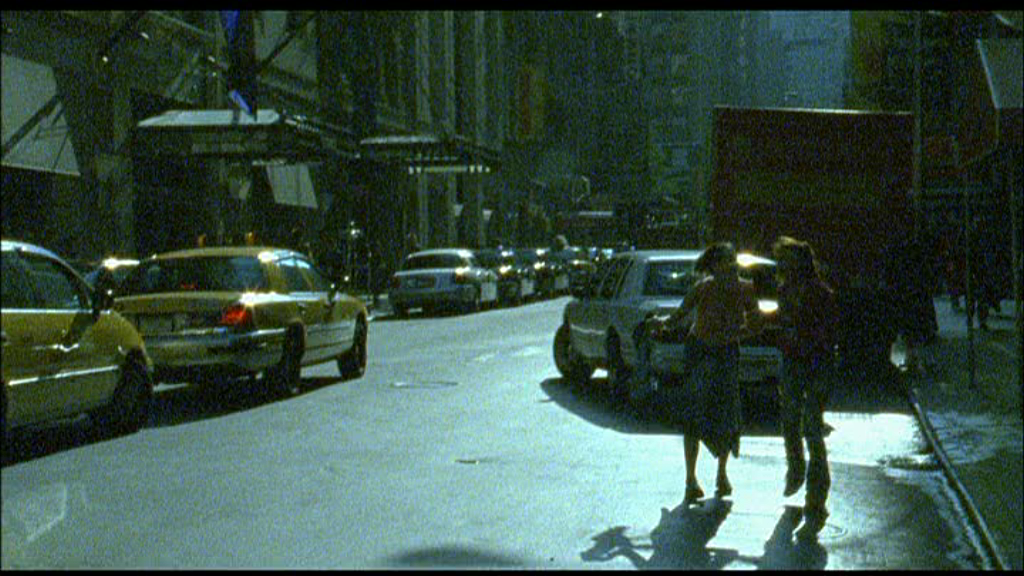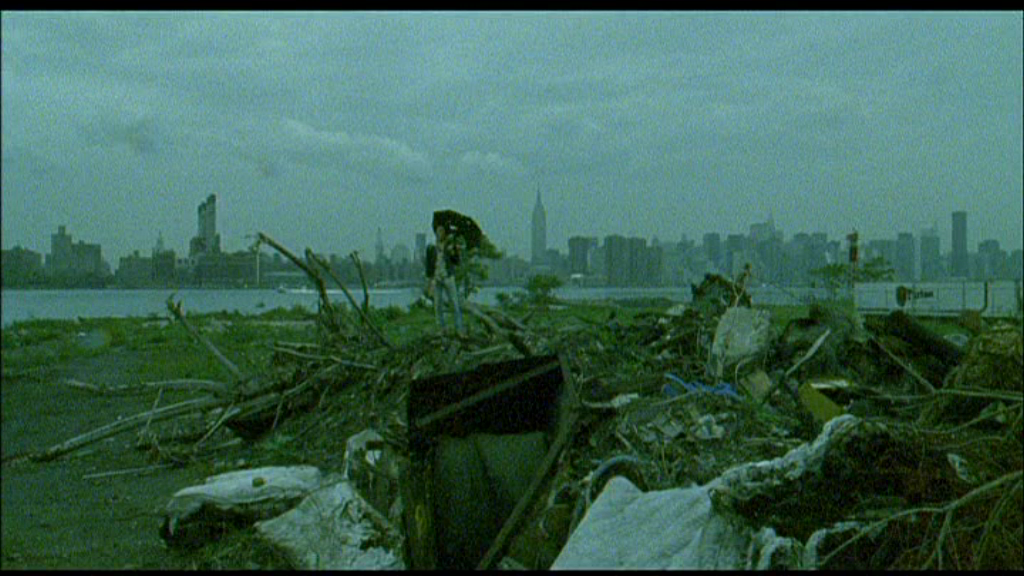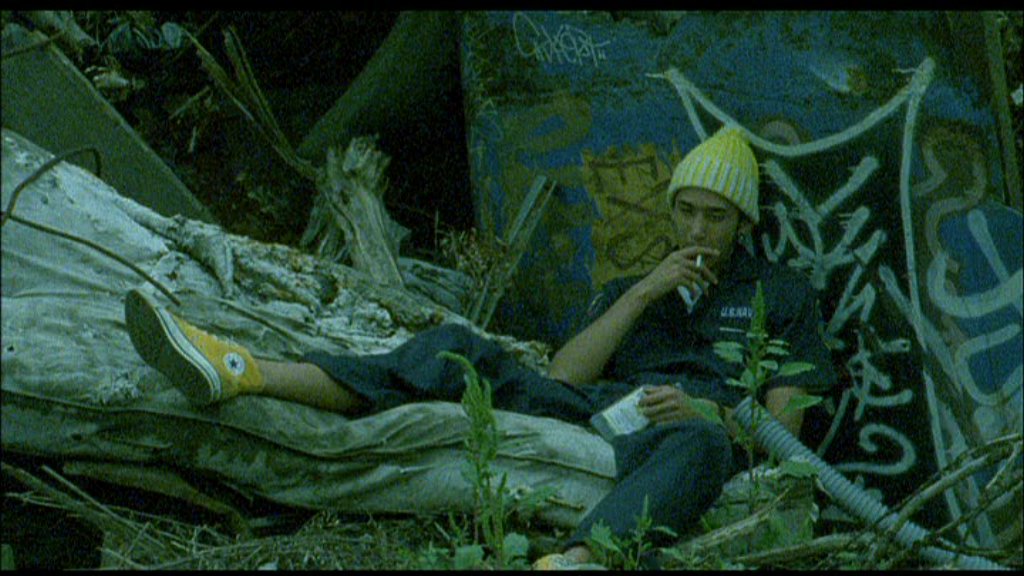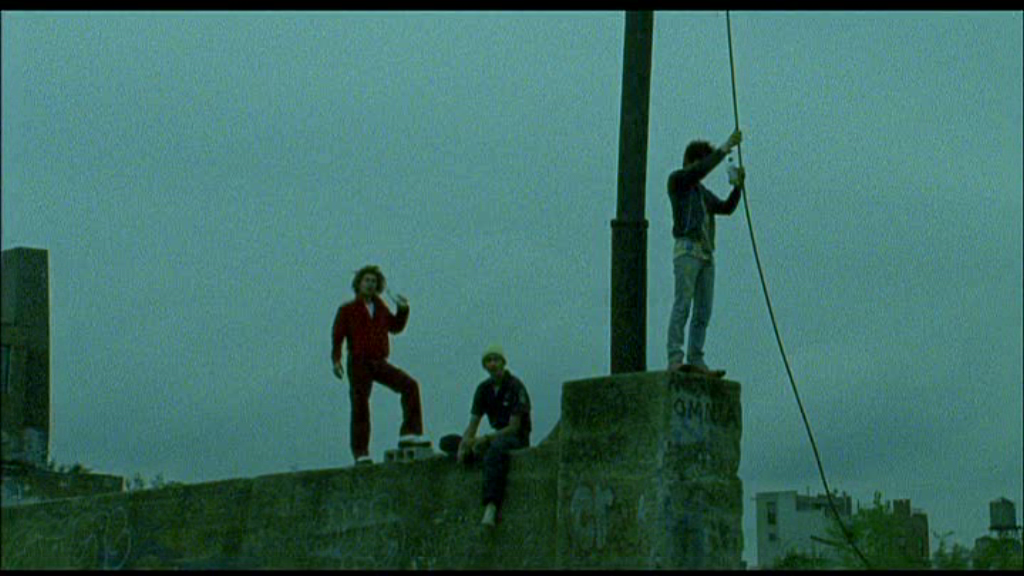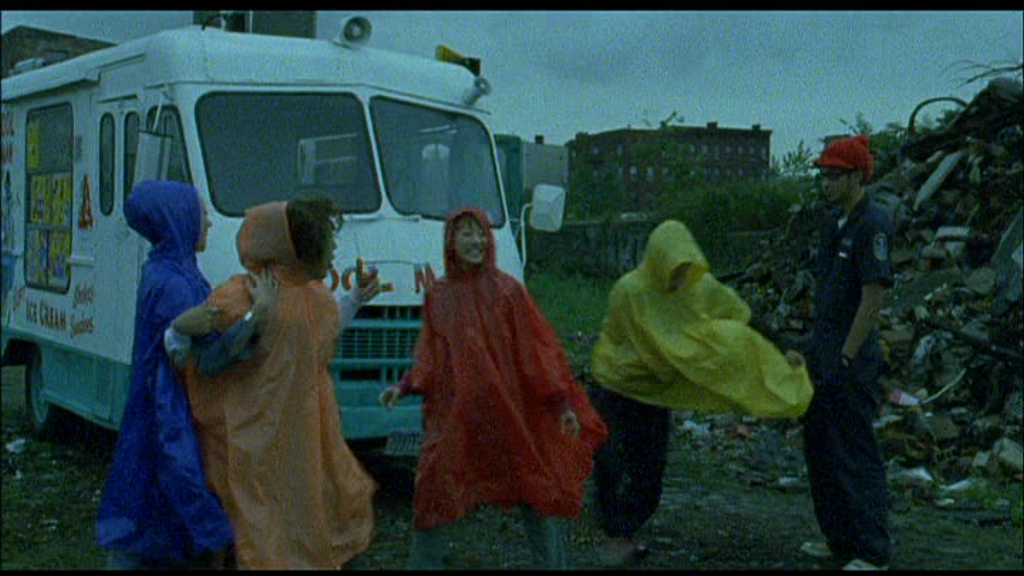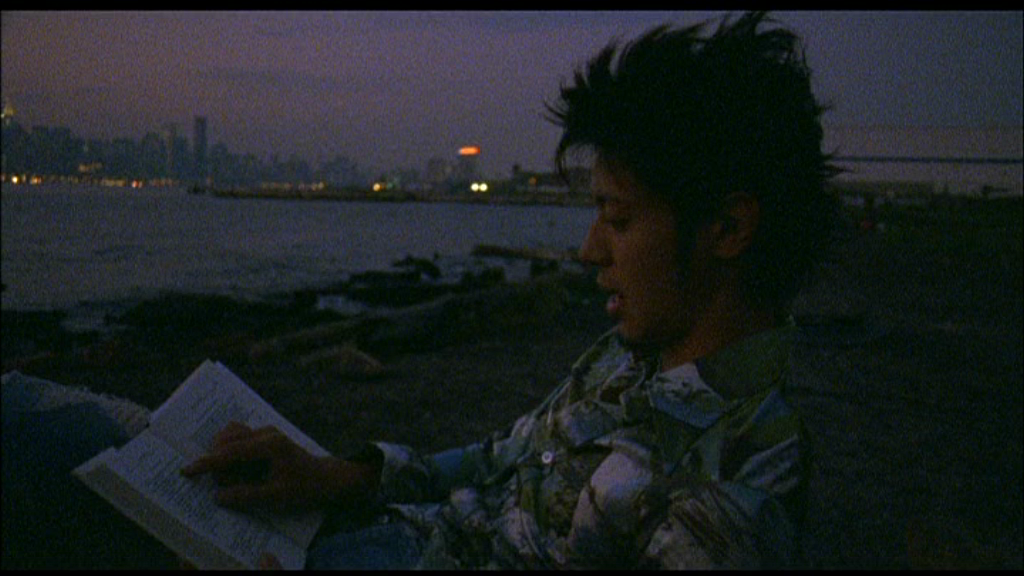 Sono interview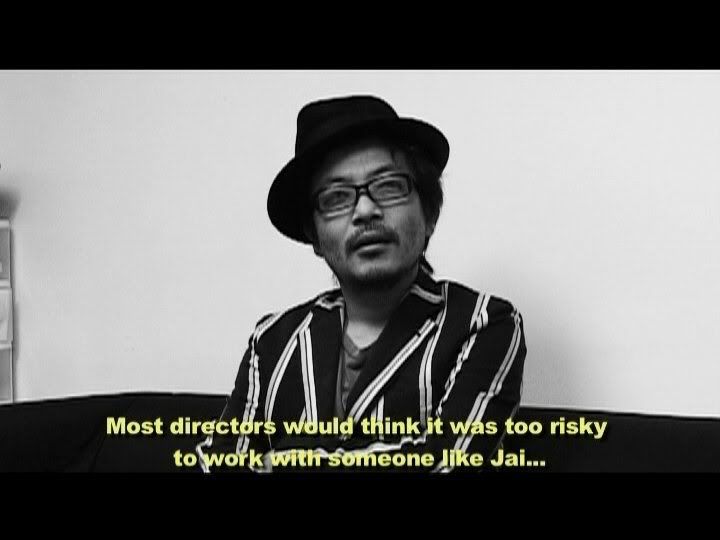 Making of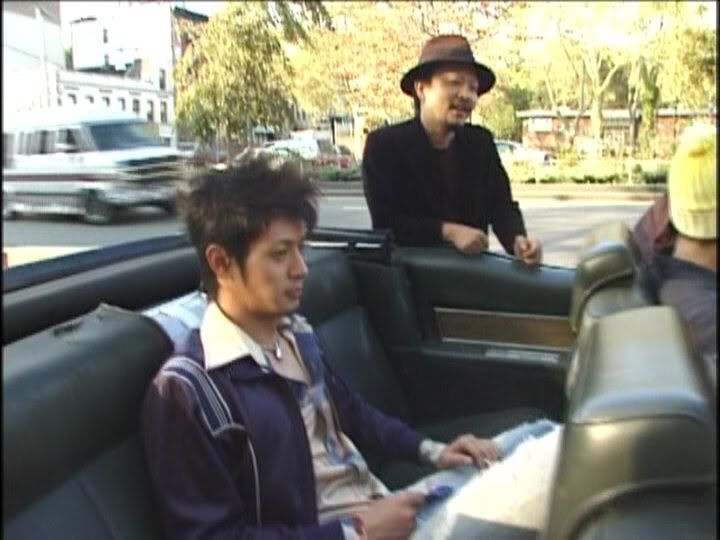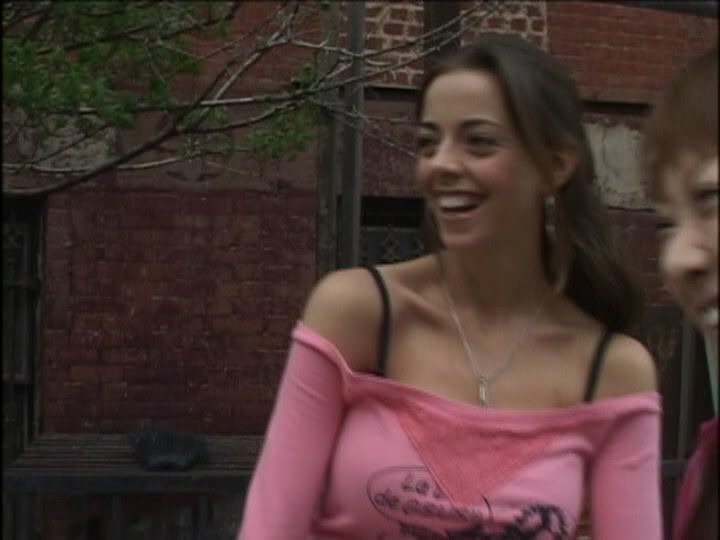 DVD