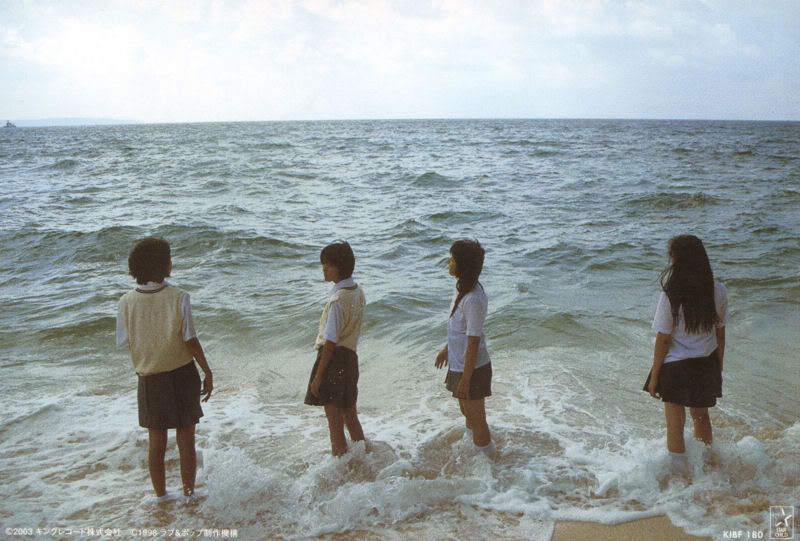 Film
Anime directors gone live action filmmakers have the habit of opting for the more experimental style. Mamoru Oshii is the best known example, with a filmography extending from black & white spy-noir to Polish language sci-fi. No less challenging is Neon Genesis Evengelion auteur Hideaki Anno. Already during his anime-years Anno mainly used mecha robots as a background for dealing more personal topics.
Anno views his native country a nation of children. Once such a proud country, Japan lost its role models when WWII came to an end. The fathers had lost the war, and the emperor admitted his mortality. Adults could no longer be trusted, and aging become physical only. Years passed, but manga and anime figures remained as (now grown up) boys' toys. Sexuality mixed into pop-culture in a way that is unlikely to be ever fully understood by foreigners.
After Evangelion Anno started decreasing the scale of his stories. The mecha robots were followed by an animated high school drama His and Her Circumstances. In his first live action feature, Love & Pop, Anno brings the camera down to micro level. This foray into Japan's perverse pop-culture was shot almost fully using digital miniature cameras and various aspect ratios, before finally exploding it into full 35 millimeter glory for its final scene.
Love & Pop themes around enjo kousai, compensated dating. Enjo kousai is the next step after the innocent but eye candy providing maid cafes, and more personal hostess clubs, before full scale prostitution. Under the fuzzy definition of the term, sex does not necessarily come into picture – typically enjo kousai equals to restaurant and karaoke dates purchased from the well compensated school girls. Most enjo kousai girls do not sell their body but their company – a common mistake made among badly informed critics. Yet, sex is an easy way to multiply the "profits", not to mention not all customers are willing to play by the rules. Even without sex, enjo kousai easily beats any part time job at a hamburger restaurant or convenience store as a source of "easy money".
Love & Pop introduces four girls whose road to enjo kousai does not go through criminal acts or family traumas. Instead, in Anno's over-sexualized pop culture Tokyo enjo kousai is a perfectly considerable way to finance one's fashion and accessory purchases. Anno's vision is not unrealistic – enjo kousai is a notoriously common phenomenon even in smaller countryside towns in Japan. Approximately 10% of all Japanese girls are estimated to have experience of compensated dating. Many youngsters have less than critical view towards enjo kousai. It's hard not to run into enjo kousai in a Japanese high school or university. In Love & Lop Anno does not really attempt to tell a storyline in the traditional sense, but instead follows his protagonists in near documentaristic fashion. Clear answers are not provided, as the girls in Love & Pop engage in enjo kousai above all because they can.
The foundation for the film, however, came from Ryu Murakami's novel Topaz II, a semi sequel to Topaz, better known as film adaptation under the title Tokyo Decadence (1992). Here Anno's personal style does, however, most certainly override the source material. For Anno, the topic is somewhat personal. It's easy to pick up the similarities between the enjo kousai life style, and Anno, who in his youth was kicked out from school several times, and did " work gigs" for Studio Ghibli and the likes, only to disappear for long periods to enjoy the money he had earned.
Films dealing with touchy subjects easily fall into two extremes. Some are pure and possibly unintentional representatives of the topic. Others are critical but often rather distant studies on the topic, made by an outsider. Anno is critical, but at the same time he loves the Japanese pop culture and is a part of it himself. While Love & Pop does not glamorize the world it depicts, it intentionally plays by its rules. Anno has the leading actress Asumi Miwa perform the wonderful 1970's hit song "Ano subarashii ai wo mou ichido" as the film's theme song. Other hits play in karaoke booths. The very idea of recording a movie with miniature cameras attached to girls' skirts, shoulders, bicycles, and even moving toy trains could only come from a true pop-geek's mind.
Technology plays major part in the film with the girls playing with their cell phones in every other scene. This not only the most common sight on Japanese streets and in trains, but also reality in modern enjo kousai. The girls get their contacts and dates by cell phone. Back in the 1990's sleazy guys found their way to the telephone clubs (telekura), where, after paying the "entrance fee", they waited for girls to call them. Telekura were later taken down with anti-prostitution laws, only to make room for new web-based services. These days customers simply register their cell phone numbers to a web service, which then forwards the contact information to the subscribing girls. Business goes nice and clean. The old fashioned big bad pimp has been replaced by a digital phone book.
Despite its strong enjo kousai theme Love & Pop does not rely only on its topic. Love & Pop is a great film not due to its valuable message, but because of its cinematic accomplishments. The characters feel real, they are given enough room to breathe, and the cultural background is fascinating. The cinematography feels groundbreaking even today. Love & Pop is eye candy from start to finish, even though beauty is in the viewer's eye, more so here than usual. Anno's experimental visual style and rapid editing require a lot from the viewer, but they certainly set the film apart from other movies. Aspect ratios vary, different lenses are used, and sometimes the image becomes stretched. The only exception to this style is the ending sequence, which was shot on 35 millimeter film and in widescreen, as opposed to the rest of the film that was shot on digital video and mainly presented in fullscreen.
Love & Pop's ending is a reminder of what an important scene the ending credits can be. Instead of traditional black screen Anno goes for a single 6 minute tracking shot that is, quite simply, one of the best movie scenes of all time. It's a perfect ending for the film. Love & Pop comes to an end in 112 minutes – admittedly a bit more than needed – however, the storyline does not end here. Anno's most brilliant idea has been to make Love & Pop a living piece of pop culture by extending the storyline beyond the feature film.
The Last Scene
What is possibly the most interesting advertising campaign of all time, shows what happened after the film. This is what Anno refers to as "the last scene". One of the sub-plots in the film is the girls preparing for the summer vacation. It will be the last free summer for the girls before adulthood and working life will take over their lives. The girls are seen trying on swimming suits and talking about a trip that would take place after the point where the film ends. The advertising campaign that kicked off about a month before the film's theatrical release shows this footage. Photobooks, televisions spots, and above all, a five minute music video. Anno traveled far away from the hectic Tokyo metropolis with his cast to shoot almost idol-like sunny beach footage for the music video and film advertisements.
The vacation footage creates an interesting contrast to the almost claustrophobic city film that Love & Pop is, not only visually but also thematically. Pop-culture critical the film may be, the music video is pure idol entertainment with its beautiful sunsets and pretty teen girls in bikinis. For some viewers this footage comes for a very specific need, other may dismiss it as irony. Wonderfully entertaining footage it is regardless, and an ingenious supplement for one of the best Japanese films of the 90's.
Japanese DVD Releases
R2J King Records (2000)
Video: Anamorphic full screen and widescreen
Audio: Japanese DD 20 (192 kbps)
Subtitles: none
Running time: 110:22
Extras:
Theatrical Trailer
3 Teaser Trailers
4 TV spots
2 DL & Video ads
Soundtrack TV spot
Love & Pop Documentary Part 0: The Last Scene (17 min)
Love & Pop Documentary: Final Chapter (28 min)
8 page booklet
R2J King Records (2003 SR Ban)
Video: Non-Anamorhic, letterboxed full screen and widescreen
Audio: Japanese DD 20 (192 kbps)
Subtitles: none
Running time: 112:27 (features an additional scene)
Extras:
Theatrical Trailer
3 Teaser Trailers
4 TV spots
2 DL & Video ads
Soundtrack TV spot
Music Video (5:30)
From Evangelion to Love & Pop featurette (10 min)
Love & Pop Documentary Part 0: The Last Scene (17 min)
Love & Pop Documentary: Final Chapter (28 min)
8 page booklet (new)
Transfers
There is a a good dvd comparison to be found here:
http://www.bulletsnbabesdvd.com/forums/ ... php?t=3771
Please refer to the above comparison. I few things I would like to emphazise are that the old disc is anamorphic, but the image quality is otherwise inferior for the most part. The new transfer improves on colors and contrast, and appears more stable and looks more like digital video should. This one of those cases where screen caps do not tell even half of the truth. However, in a couple of scenes the old transfer has better colors. The ending credits scene also looks notably better on the old disc. The new transfer is fully windowboxed fullscreen, meaning you'll have to zoom in to remove the black bars. This is because some scenes in the film are in widescreen (naturally, non-anamorhic). Without windowboxing the widescreen scenes would be ruined. Below are a few additional screencaps. These caps are cropped, so please only take them as reference for differences other than framing.
Left: Old Release / Right: SR Ban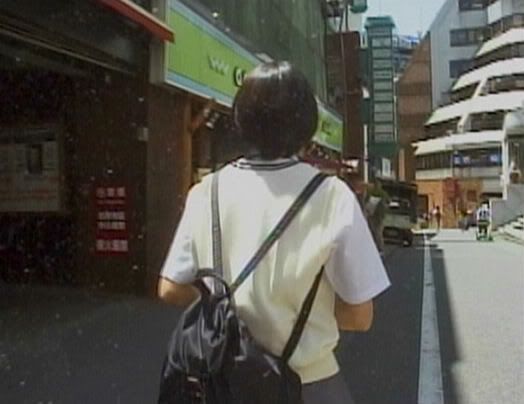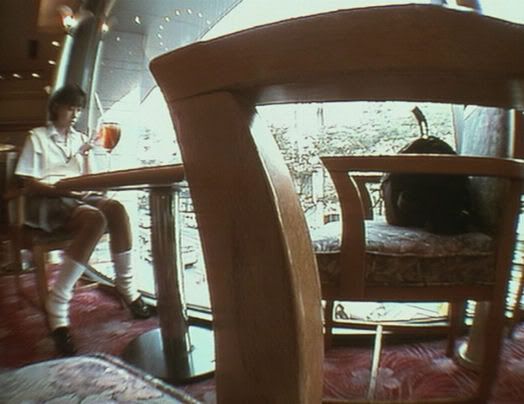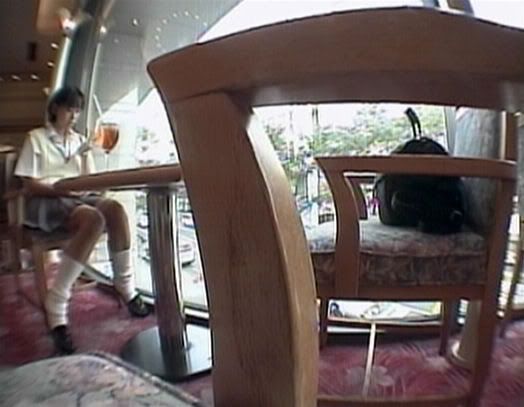 Top: Old Release / Bottom: SR Ban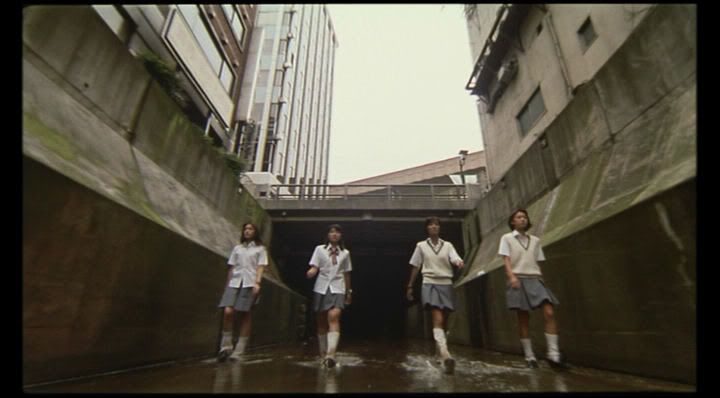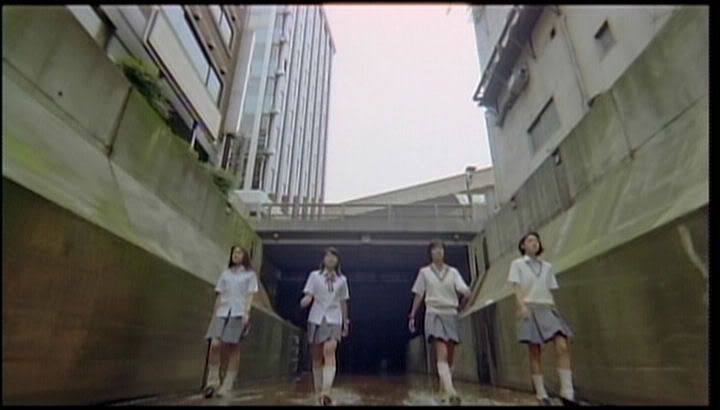 Film Versions
The SR Ban runs 2 minutes longer, which is due to an additional scene around the 20 minute mark. It's quite a wonderful addition, featuring 2 minutes of full on Anno camerawork and editing (that is, the amount of scenes that would run 25 minutes in any other director's movie) and also some dialogue.
Extras
Most of the time DVD extras are waste of time. This is not the case with Love & Pop which comes with some of the best extras of all time. Featuring perhaps the greatest advertisement campaign in the history of cinema, small extras are of extreme importance here. Both releases include the TV spots and trailers, but the music video is missing on the old disc. Another feature the old disc misses is the 'From Evangelion to Love & Pop' featurette. Otherwise the extras are identical on both discs.
The documentaries on the discs are exceptional. Where else can you see filmmakers making primary research for their film by purchasing services from prostitutes?
'From Evangelion to Love & Pop'
is mainly talk, with Anno going telekura and calling to call girls and chatting about Evangelion and other things with them. He even makes a date with one girl.
'Love & Pop Documentary Part 0: The Last Scene'
is a featurette about shooting "the last scene". The end credits for this documentary happen to be one the coolest thigs I've come across recently. Wonderful footage.
Love & Pop Documentary: Final Chapter is a making of documentary. It features behind the scenes footage, interviews with enjo kousai girls, and one of the filmmakers making a restroom visit with a enjo kousai girl (and the cameraman follows them all the time)...
Trailers, TV Spots, Teasers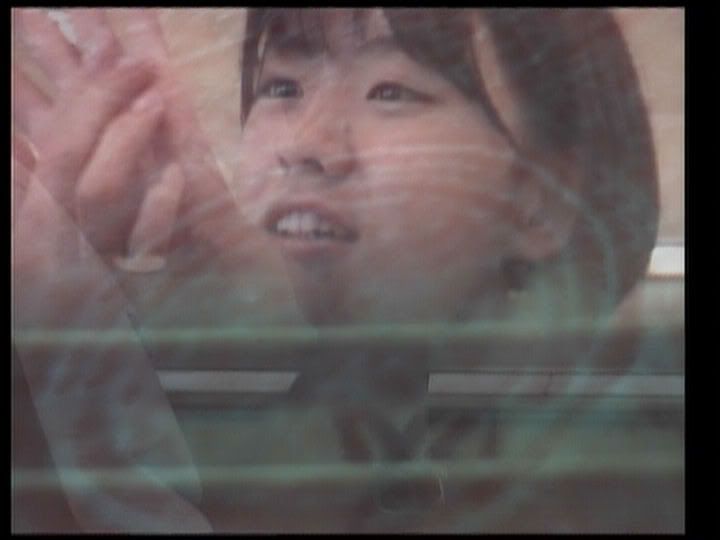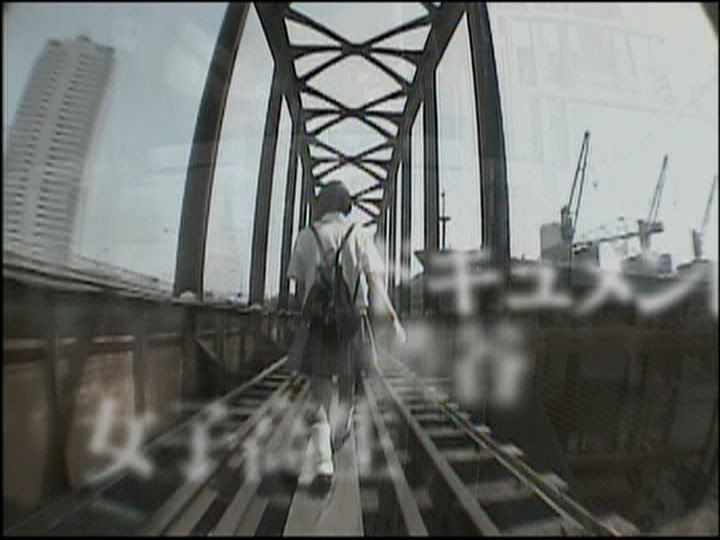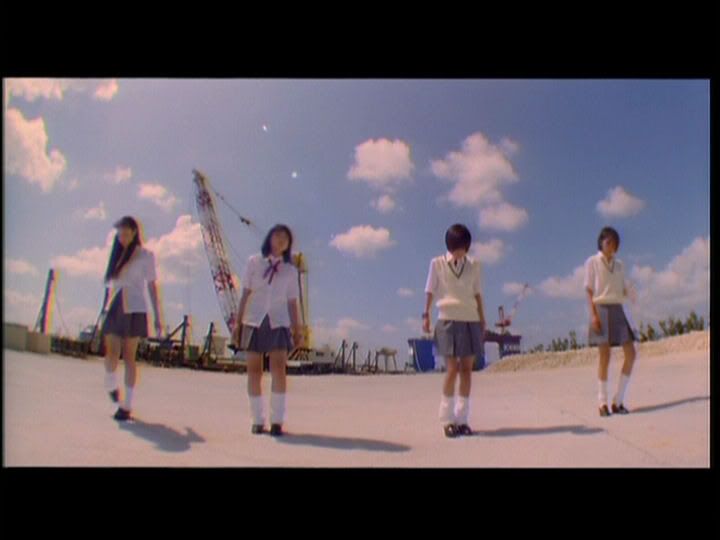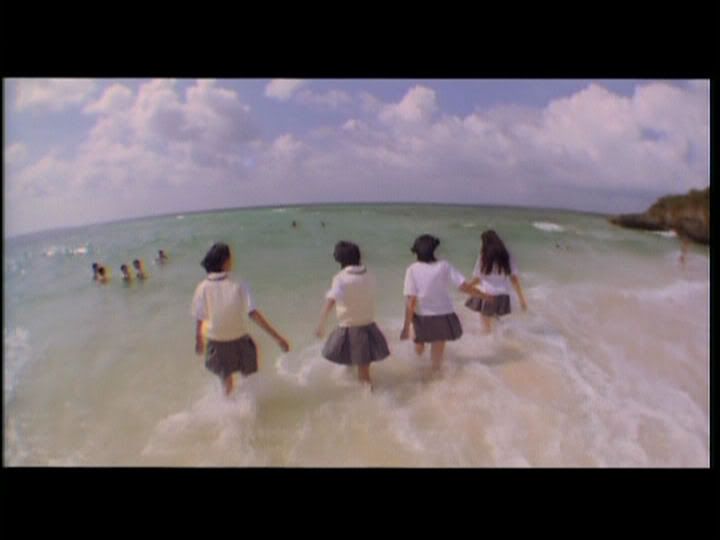 Music Video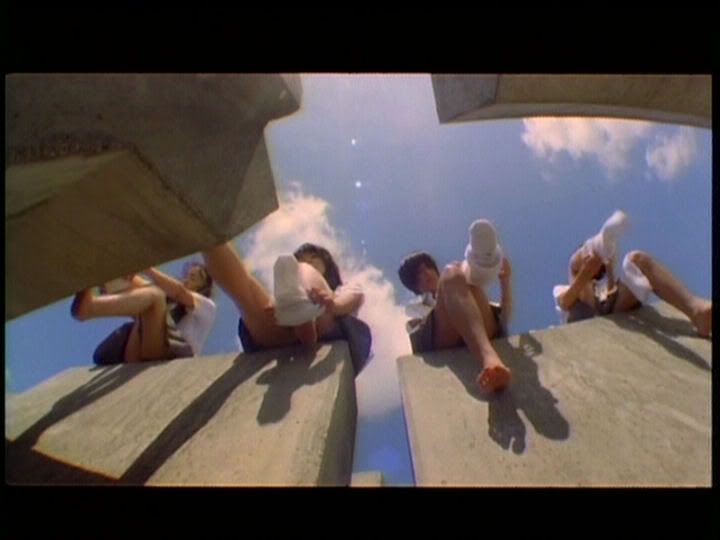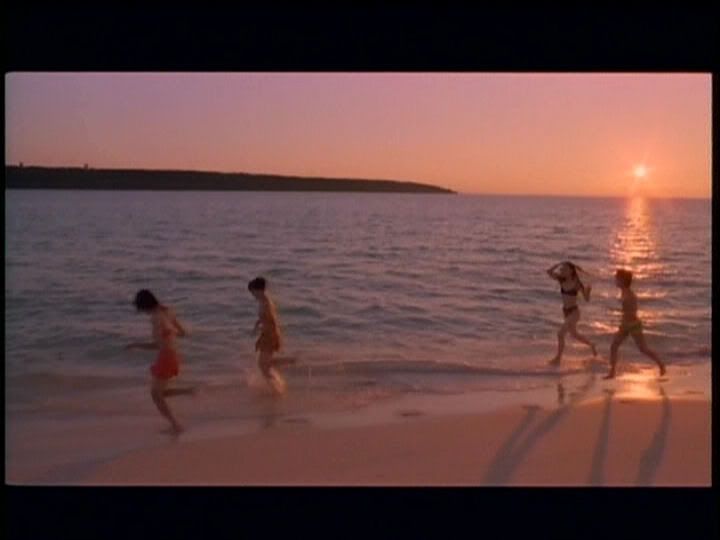 From Evangelion to Love & Pop: Anno and the call girls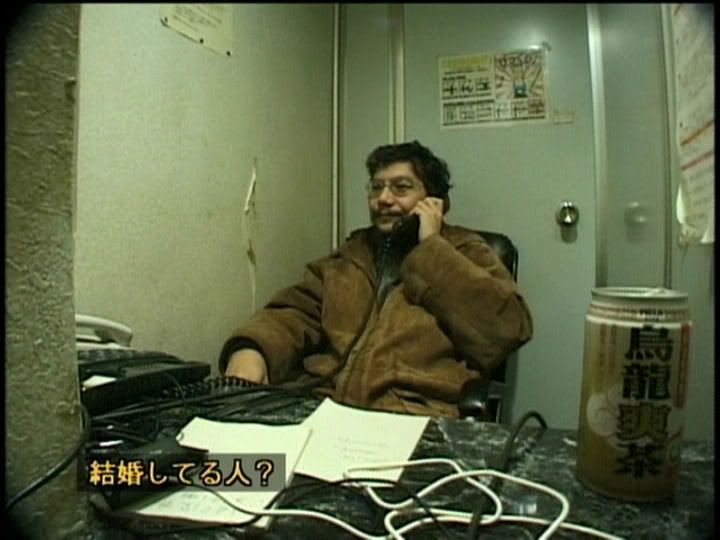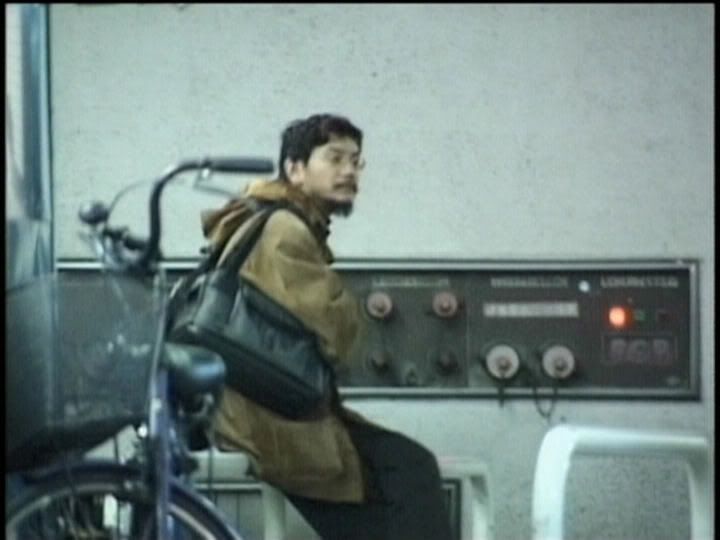 Documentary 0: the making of the last scene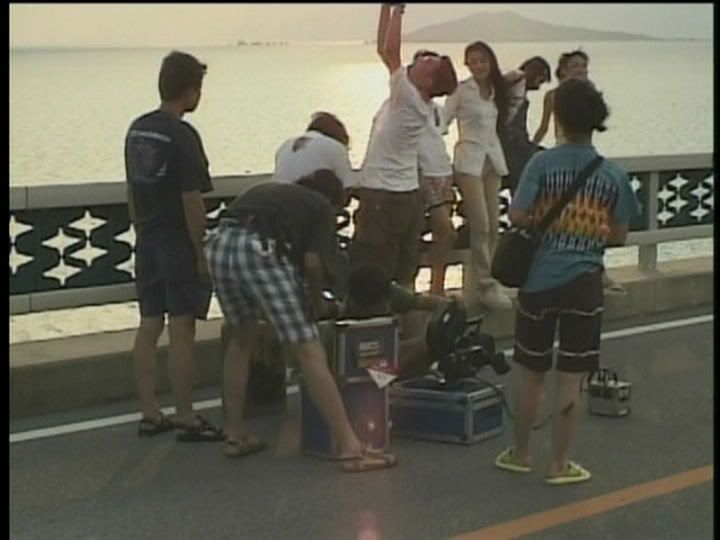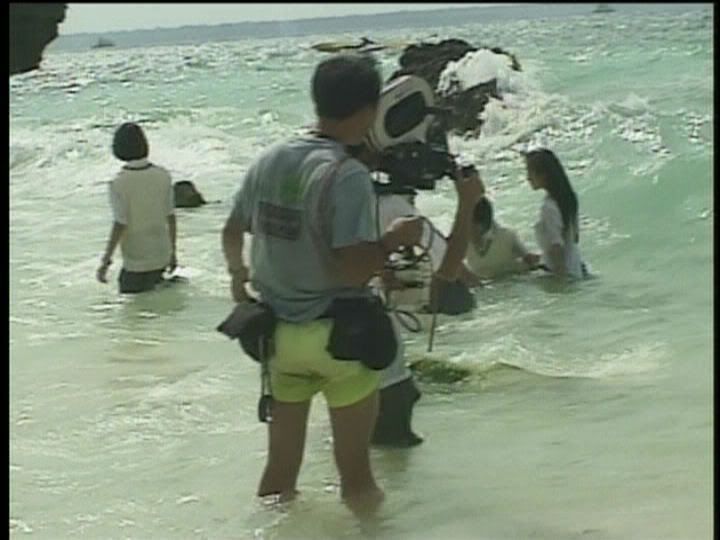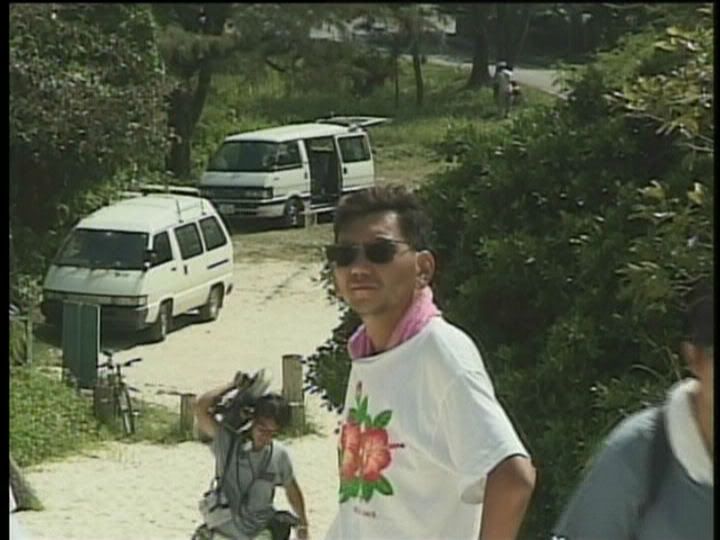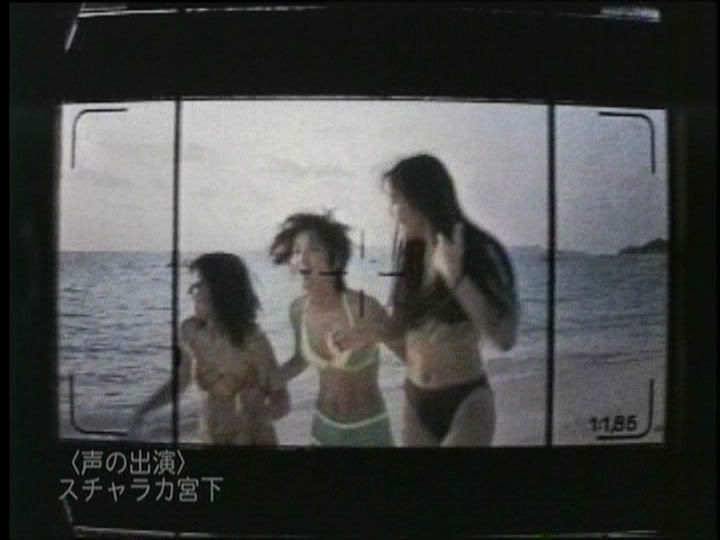 Documentary: Final Chapter: behind the scenes, testing out enjo kousai girls etc.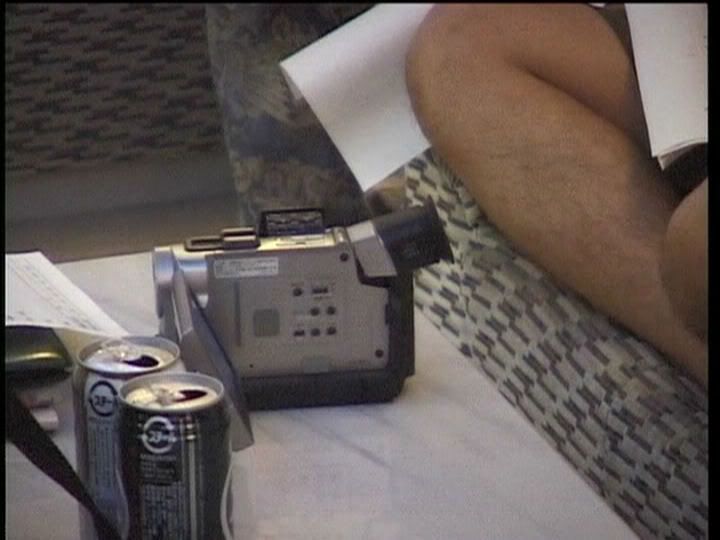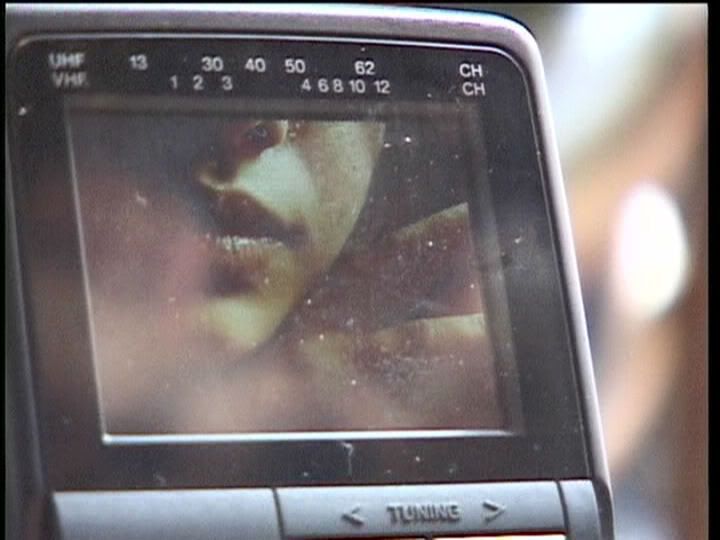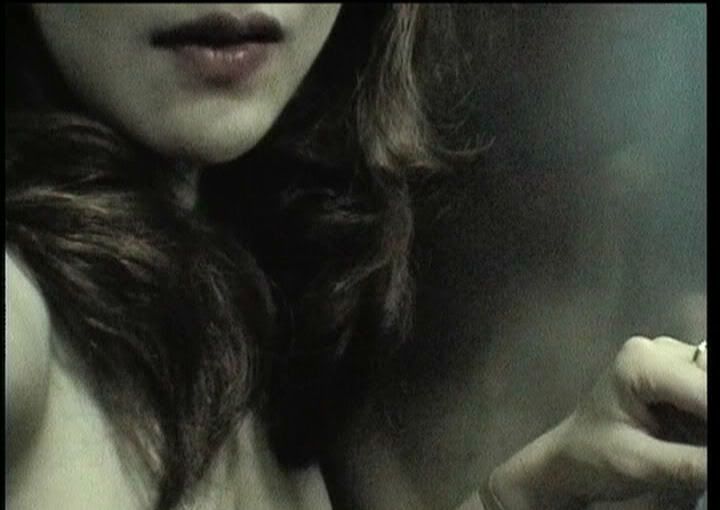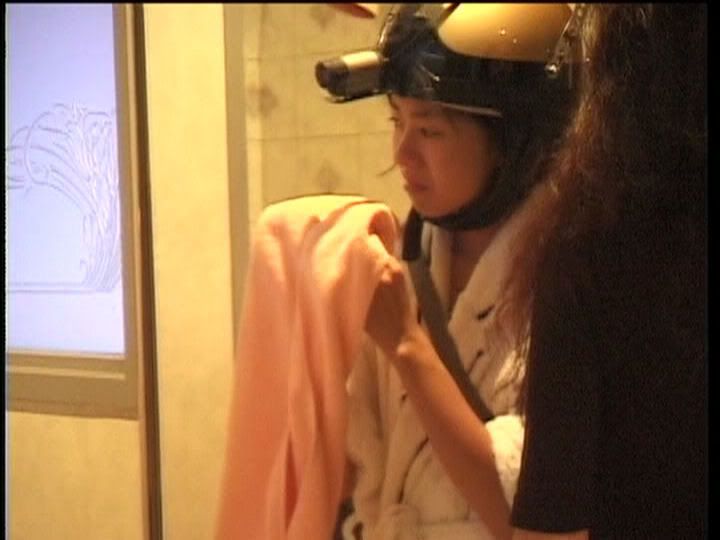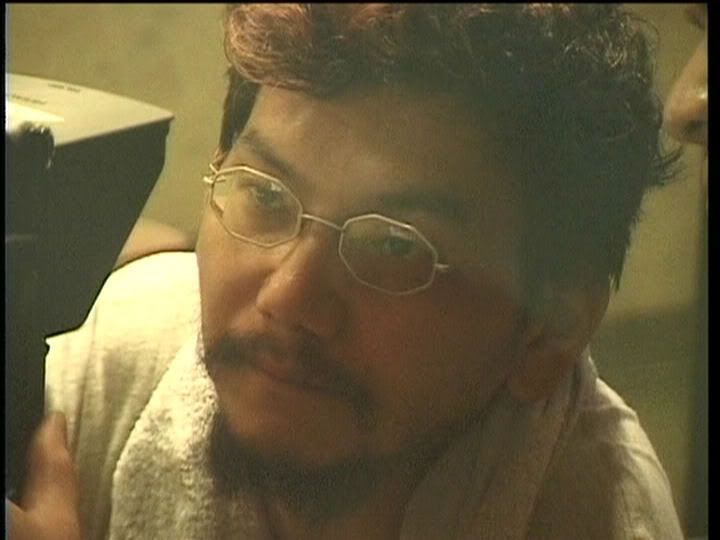 Overall
The new disc features better transfer, a great added scene and important new extras. Well worth the upgrade. There's an oop R1 release that looks like a compilation of shorcomings. It's non-anamorphic, apparently features the shorter cut, and it's missing the documentaries. Even the artwork is poor with a terrible tagline (
"Schoolgirls by day… Call girls by night"
).