Had a friend help me out on the IVL caps. Good to finally get a R1 release of this movie considering the R3 version is OOP. One of my fav's and Im guessing this didn't get the notoriety of other SB movies since it apparently didn't have an English dub for the illiterate to follow along. IVL on top/Well Go Below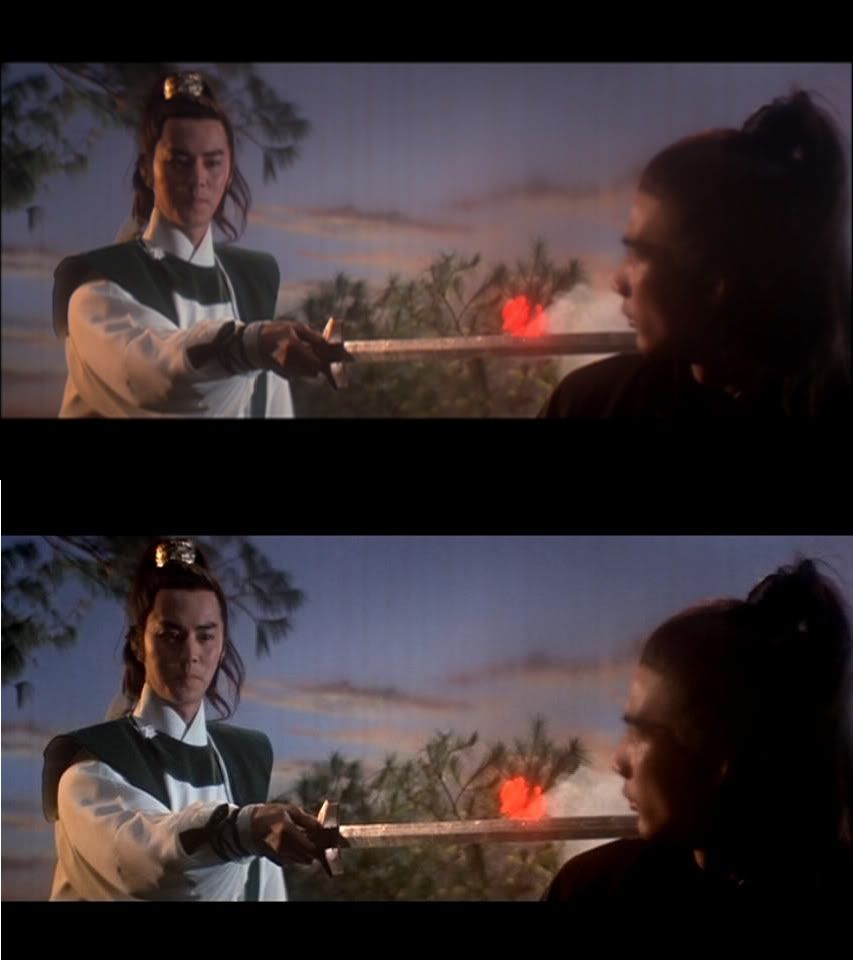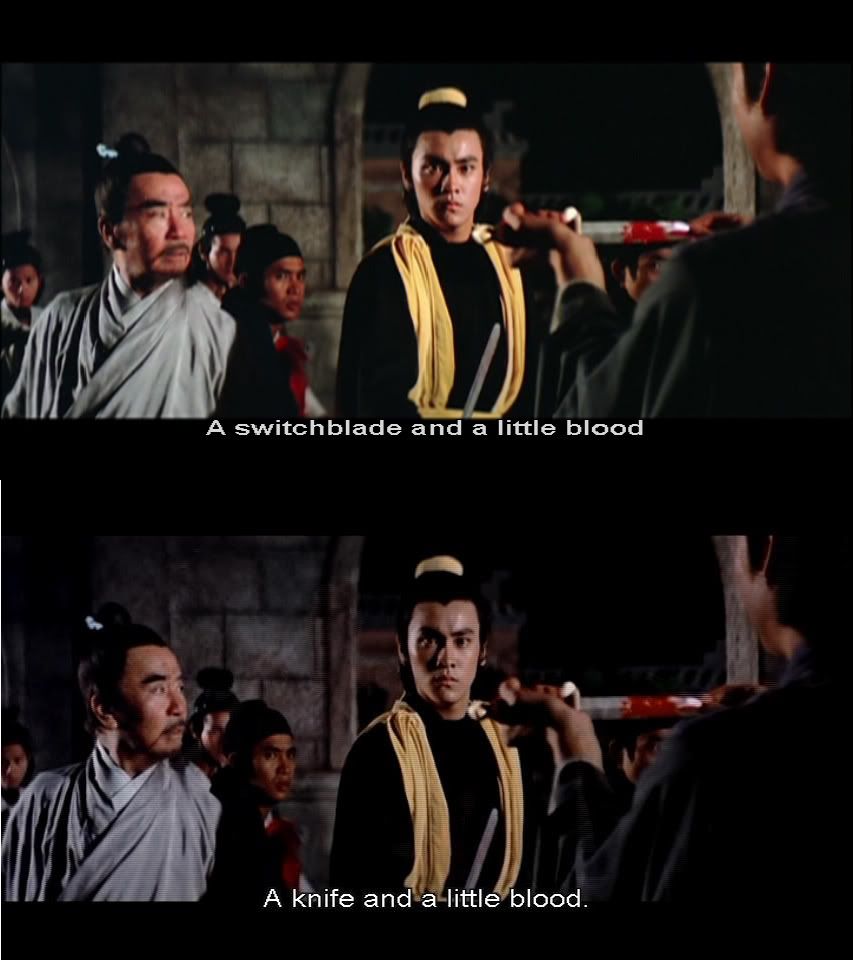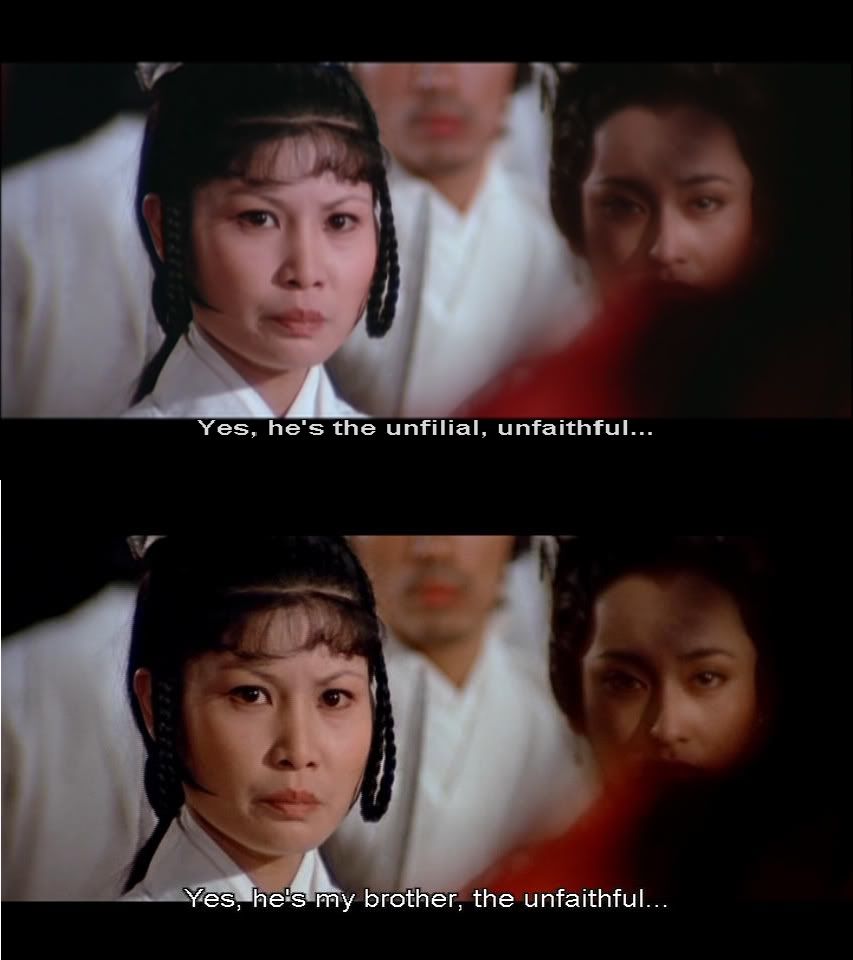 I never noticed before but my friend pointed out that the intro to the movie shows that the print had some damage to it and Celestial "tried" to fix it as best as they could(or willing to do). You'll see the vertical lines as proof. Both versions have interlacing and even more prevalent in the R1. IVL has the typical saturation. No real clear winner in terms of the picture quality as both have faults but the non-videophile wont give a shit or tell a difference. The one thing the R1 has going for it is that it's subs are better. Although, most of the subs are ported over from IVL's, they improve in certain sections where the IVL's were bad. I do remember watching the R3 a long time ago and not knowing what in the fuck unfilial meant. Hell I don't even know how to pronounce it. That's just a word I've never heard around this side of the world.
So in summary, for those that are on the fence to double dip... I would probably pass unless you want some improved subs. For whatever reason, when this was first released, Amazon and Hkflix had it listed with an English dub. It doesn't have it and Im assuming that was an error on those retailers parts as its listed clearly on the dvd case and I believe Well GO's website. Lol to all the dolts that cried foul when they found out i didn't have a dub.